Monday 20 July 2009
We are still behind the fat wall in katthammarsvik in waiting of the high winds. In the morning, the wind is still blowing 8-12 ms but now from the NW. Lucky for us, since we are heading SE. We have a very well covered harbour within 7 NM from here, Herrvik. We decide to sail from here and find Herrvik.
It only took less than an hour to sail to Herrvik. A beatiful harbour with nice jetties. Well protected for the rising winds. We stay here and do our washes, fix some other stuff and Christina treats the skipper to the local feast meal; saffran pancakes… Hmmmm.
This is how it looked before we stuffed it down our mouths.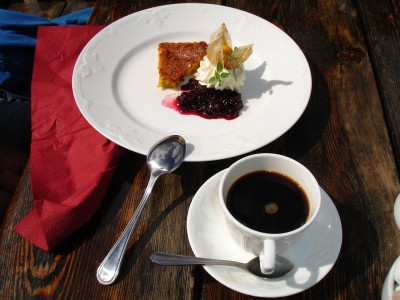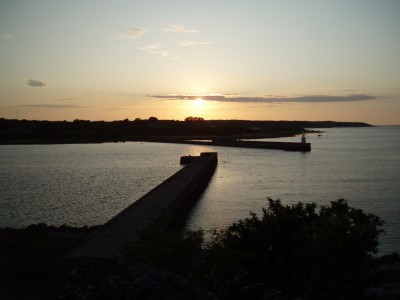 The nice jetties at the Harbour mouth of Herrvik, Gotland.